On the Trail with Discount Tire | Boulder Creek Trail AZ
---
Winter is one of my favorite times of the year for riding in the spectacular deserts around Phoenix AZ as the weather is perfect. It was a bit cold at the start of the day but it was supposed to be in the mid 60's for a high.
I was meeting 2 of my friends that have never been on this trail, but I wanted to go out early and watch the sun come up from the top of one of the hills. I arrived at about 5:30 and headed out in the dark. Unfortunately about 3 miles from the truck, as I crossed a creek, I heard some banging from the rear of my Wildcat X. I stopped and found one of my rear radius rod bolts broken and missing. It is something that needs to be fixed to ride but I wanted to see the sunrise so I bunged up the rod and limped to a hill close by and ran to the top for an uneventful sunrise with 50 MPG wind. Oh well.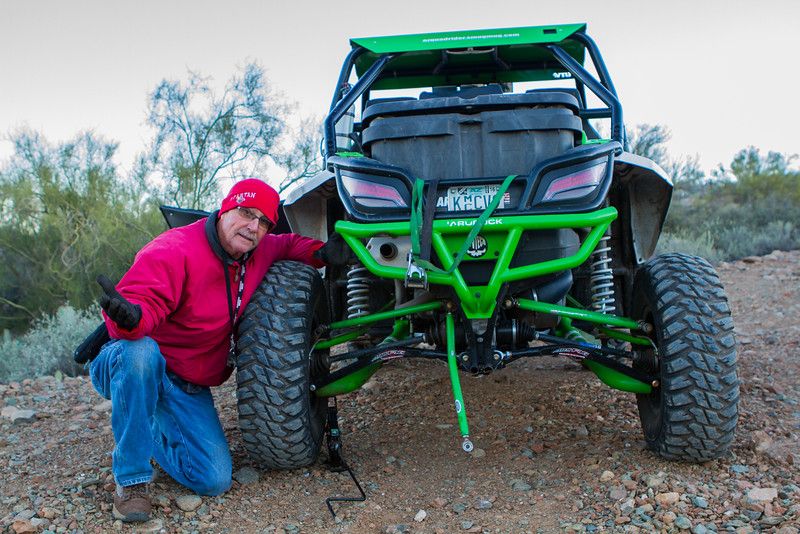 Thankfully I carry a jack and many spare items along with tools, so I was able to change out the bolt quickly.
I went for a short ride to enjoy the beautiful morning sun before I went to meet my friends with their Rzr 1000XP's at the staging area.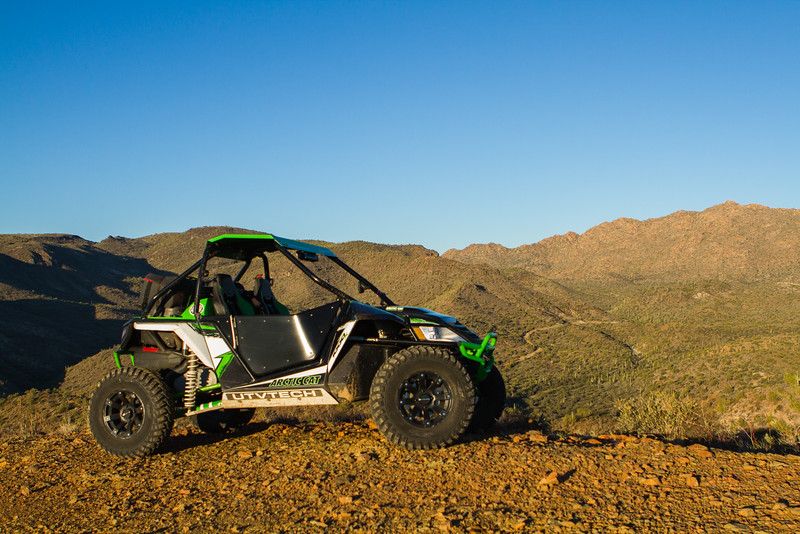 The area we were headed to is very remote and extremely rocky terrain with steep switch back climbs and descents. It is located in the rugged Bradshaw Mountains north of Phoenix, AZ.
As we headed up boulder creek there is a very cool and rare cactus that is called a
crested saguaro
.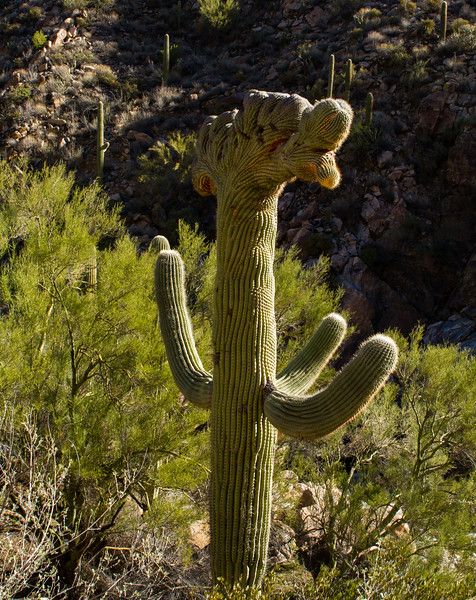 Boulder creek is a very fitting name for this area as it is full of boulders from bottom to top.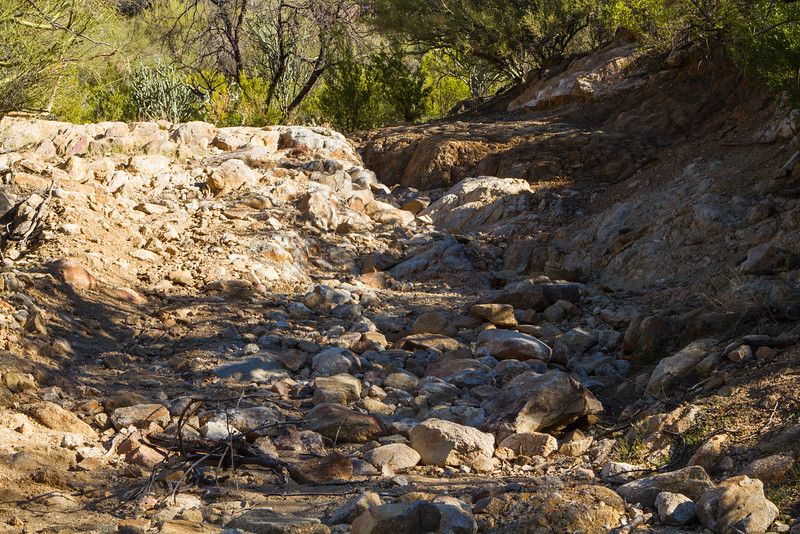 The spectacular views from all sides were absolutely stunning as you can see the trail we were on off in the distance. Behind the mountains is a view of Lake Pleasant.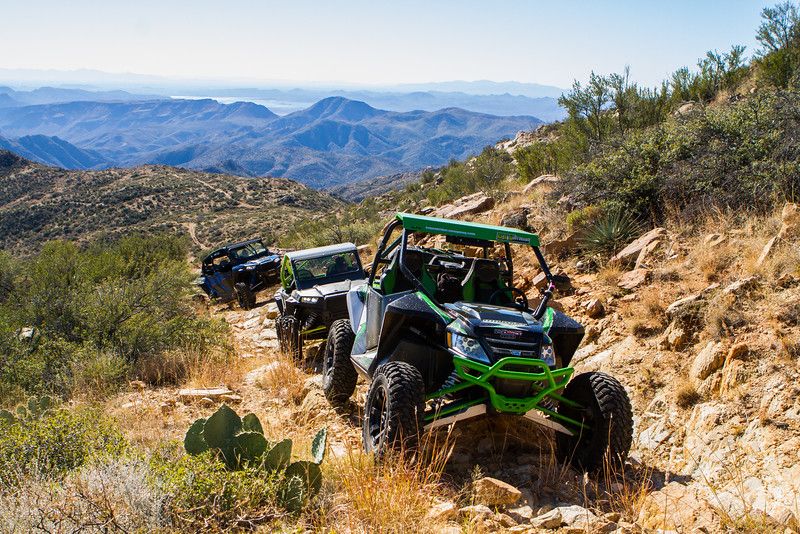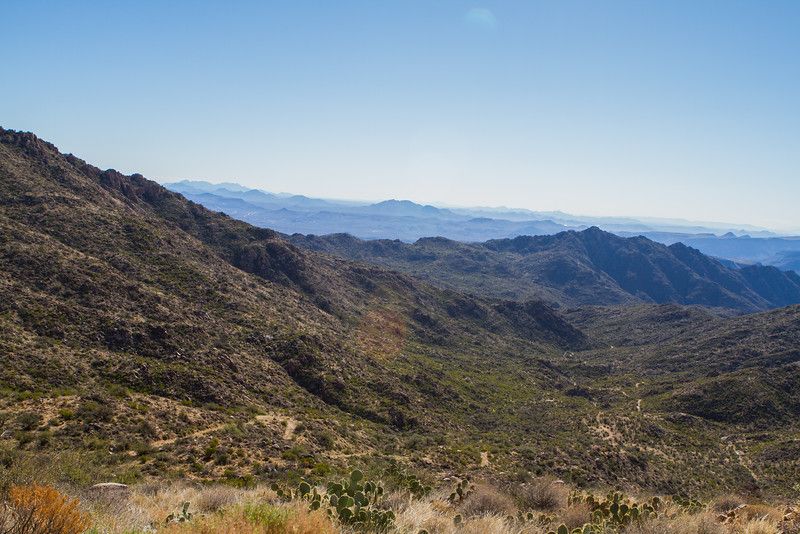 Along the way there were many fun spots that made you forget about the constant pounding from the relentless boulders on the trail.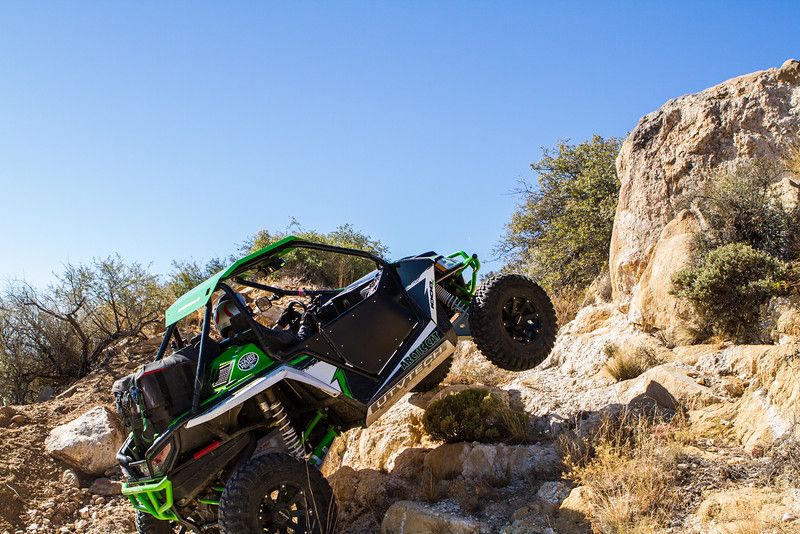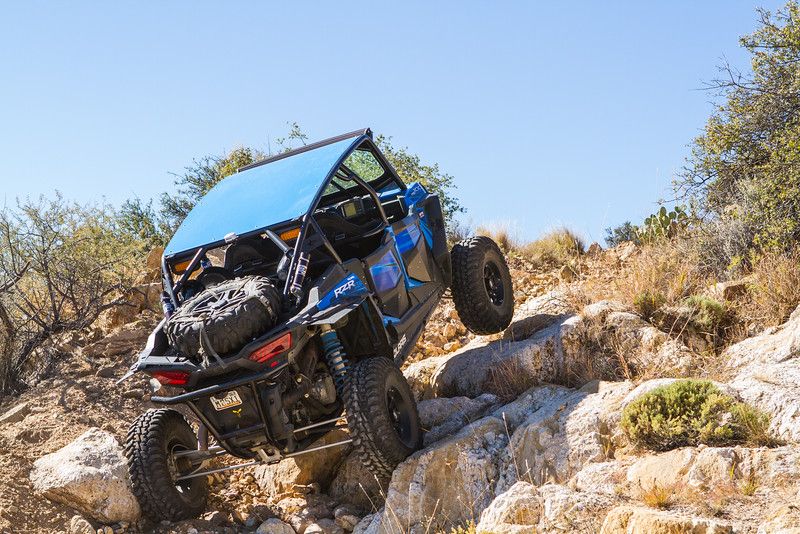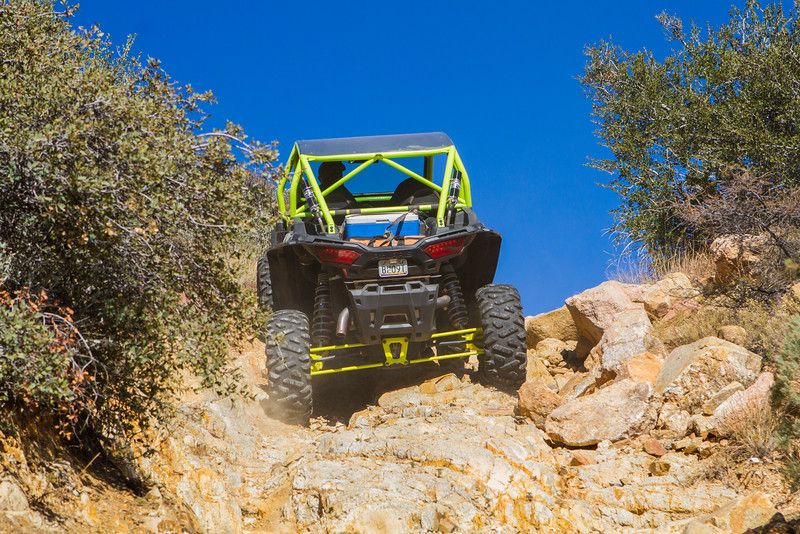 [COLOR="Silver"]
---------- Post added at 12:41 PM ---------- Previous post was at 12:41 PM ----------
---------- Post added at 12:45 PM ---------- Previous post was at 12:41 PM ----------
We were a bit behind schedule so I decided to cut the trail short by about 10 miles or so, to make sure we would be back to the trucks before dark. Before we head downed the mountain, I had to check out a nasty hill climb section of the trail at the intersection we stopped at to see what shape it was in. It happened to be much worse than when I was on it last, but in my Wildcat X it was not a problem. On my quad, the ledges would have been a different story.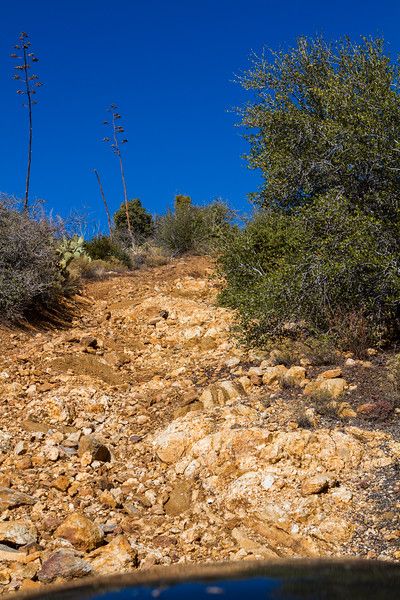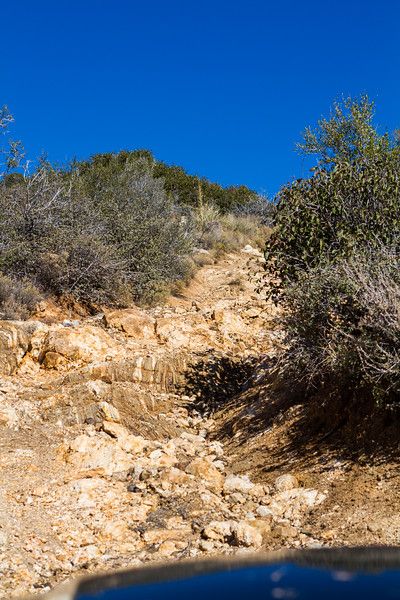 My view of Lake Plesent in one direction and the Mesa's off to the left from the top of the mountain were amazing to say the least. This is one reason I love Arizona so much. You can see for hundreds of miles when you are near the tops of our majestic mountains.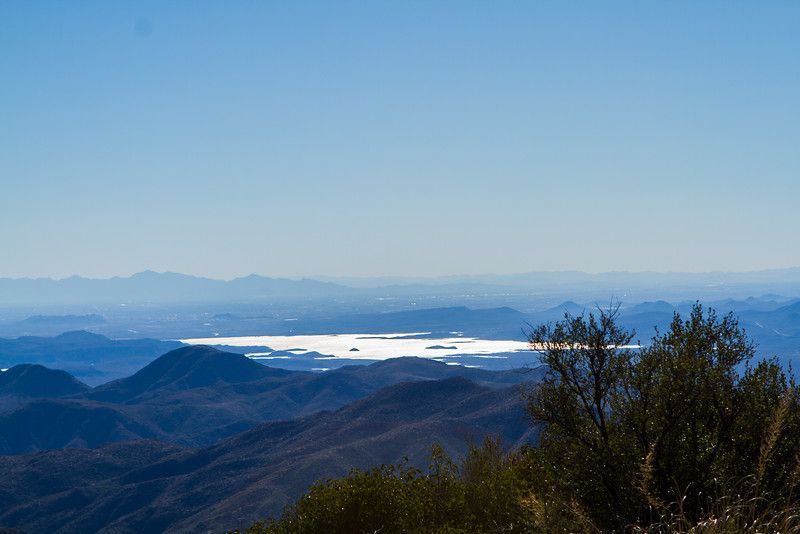 As we start down the mountain you can see the trail up the other side of another mountain that we will climb after crossing the creek.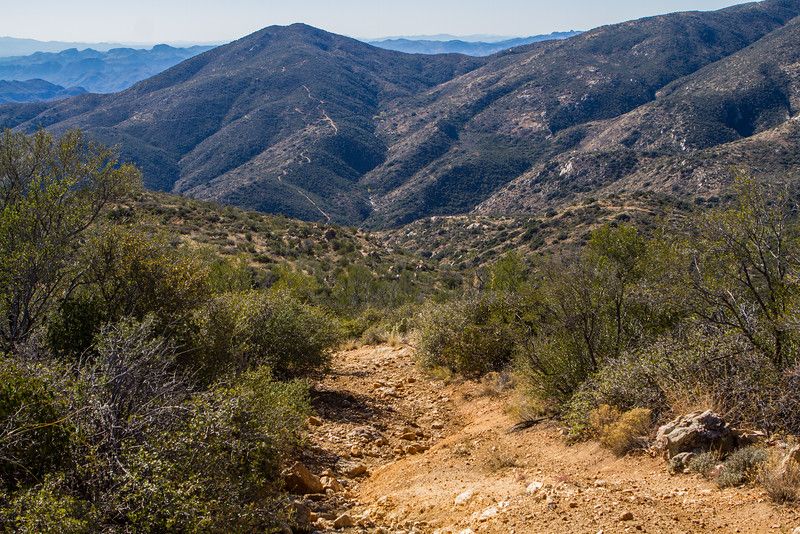 Going down was just like the trail to the top, which is just the way I like it.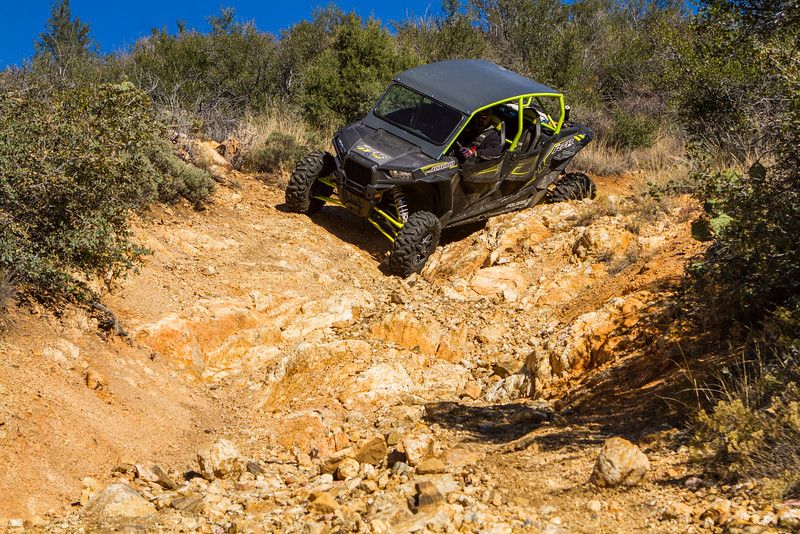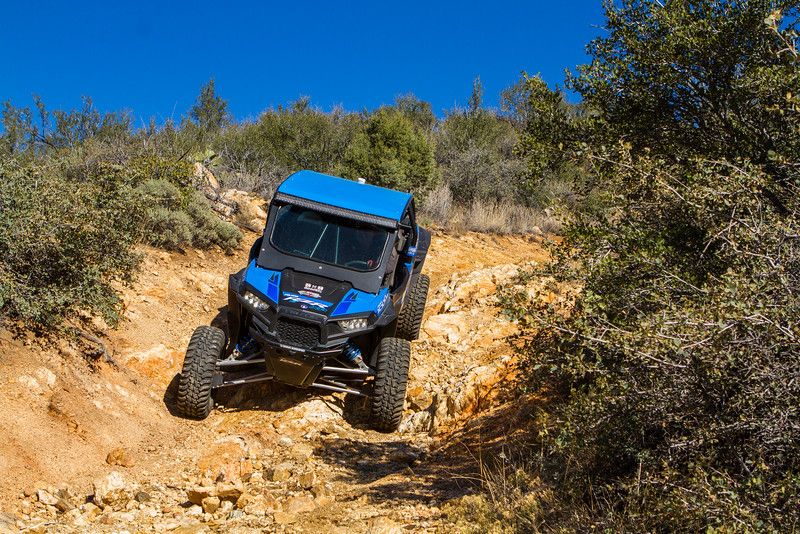 As we round one of the switch back trails, I was delighted to see the huge balanced rock (about 20 feet tall) was still standing precariously on the side of a rock face; seemingly defying gravity.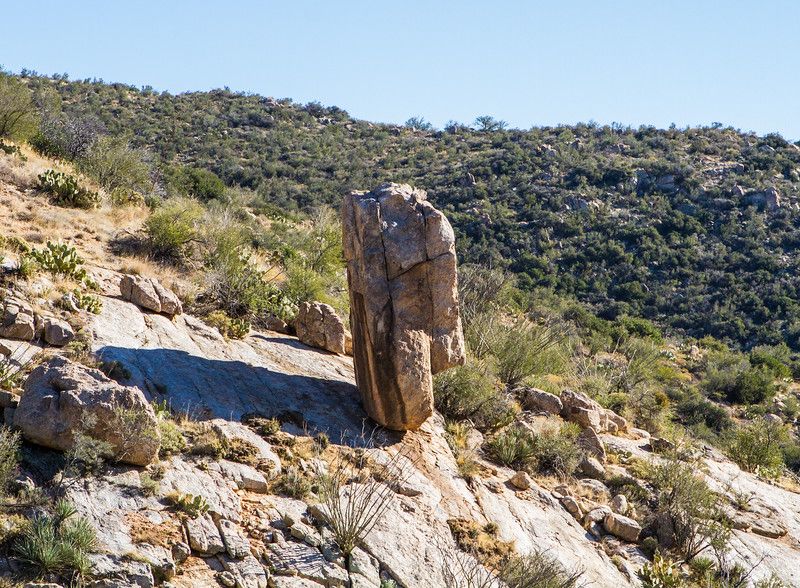 A few miles further you can see off in the distance again Lake Pleasant and the trail we will be on, deep in the canyon between the lush desert mountains.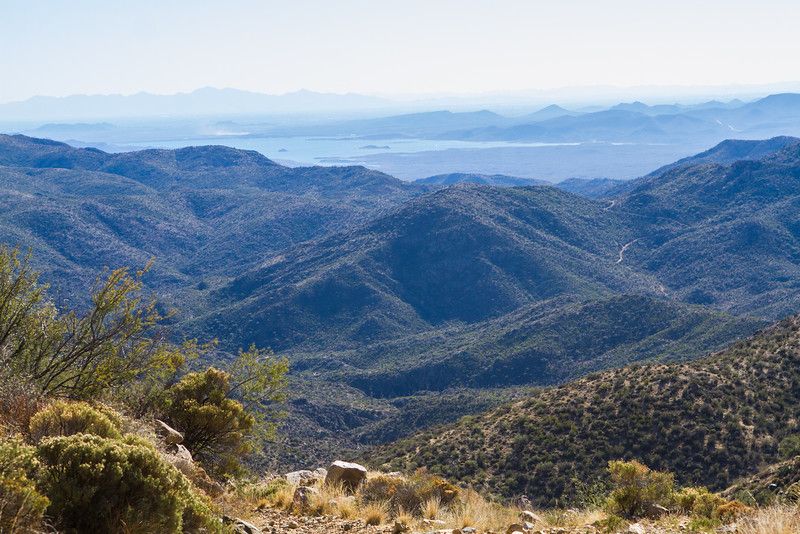 We are getting near the end of the trail as we pass a very historic rock building at the center of
Tip Top Mine area
. This was a booming mine in the early 1900's. There were approximately 5,000 miners that lived and worked in this area.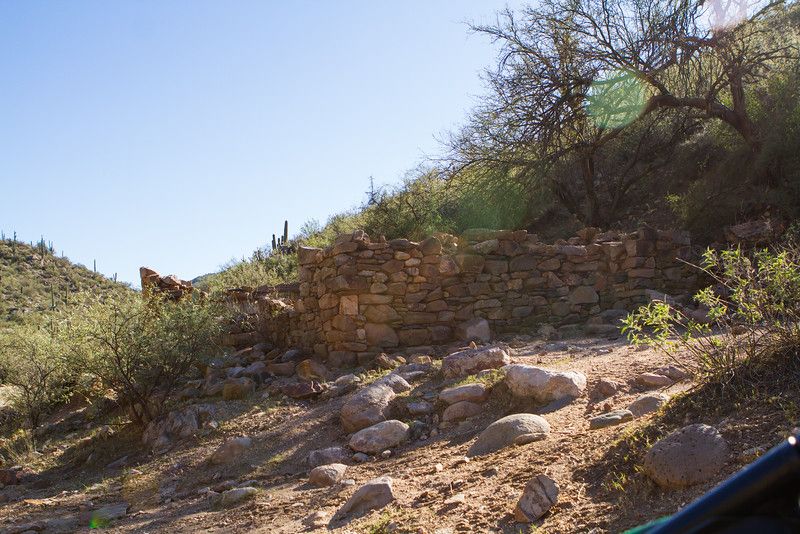 Well, we were within about a mile from the trucks and I hear a familiar noise from the rear on my Wildcat X. Sure enough this time the rear bottom 10.9 grade bolt decided it had enough of the boulders. I'm sure, having bent my upper radius rod before sunup probably didnít help. Thankfully I had one of those bolts as a spare as well. It just goes to show as I always say, all makes of machines are fun and they all break. Just try to be prepared in case they do.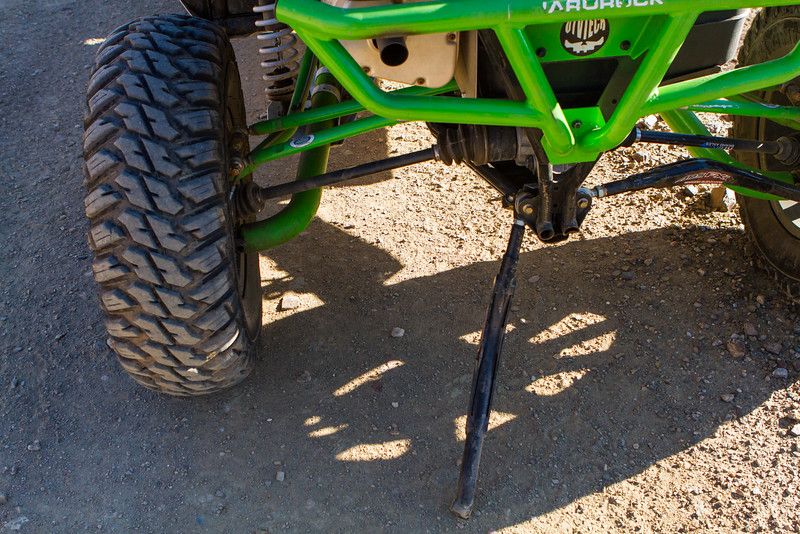 It is amazing none of us suffered any flats on this tough boulder infested trail. I have been running 10-ply rated
Kanati Mongrel tires
for over 800 miles, Jim has over 1500 miles on his
Tensor Regulator AT tires
and Joe has about 400 miles on his stock Bighorn tires.
Go in search of adventures as often as you can with your friends. Be as prepared as you can, have fun, stick together and buy all your tires and wheels from
Discount Tire
.
Don McNeilly
Discount Tire