Newbie
Join Date: Jun 2016
Posts: 3
Quote:
Sold the renegade....
time for something with fenders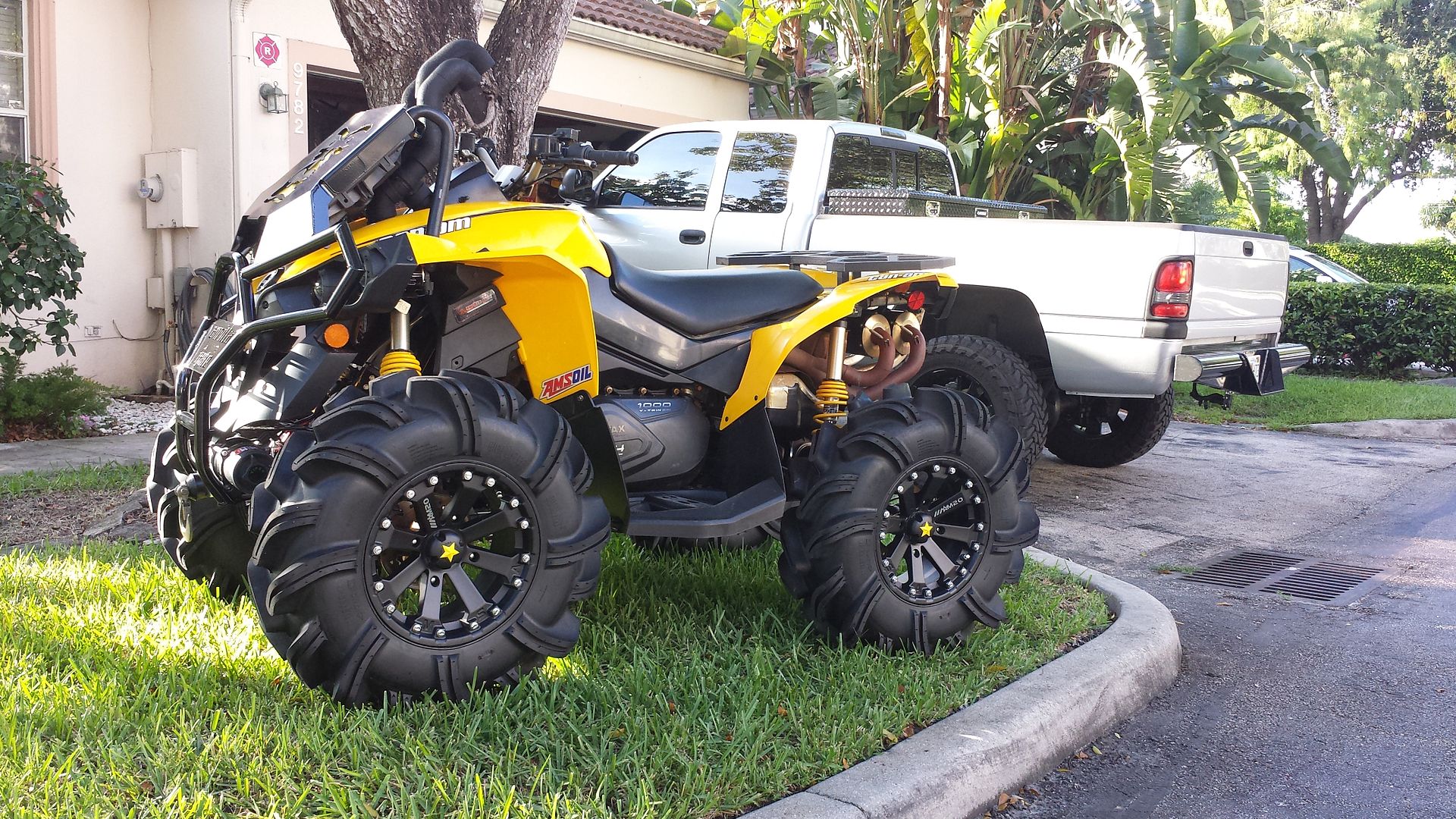 Got a great deal on a 14 XMR 1000 in camo. From Sun Sports Cycles in Ft Myers, Fl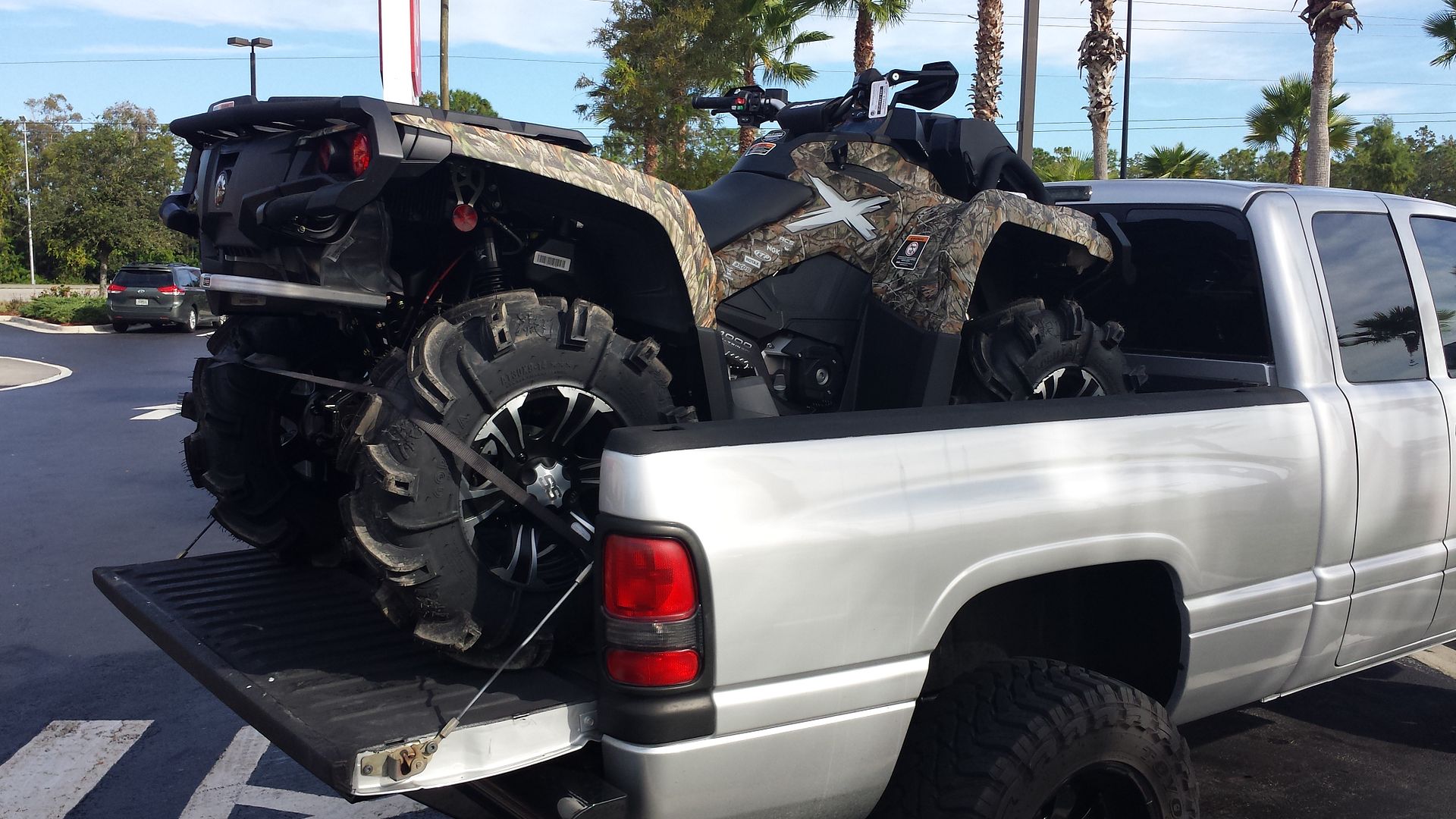 And the build begins...I'll keep updating this thread, but basically I've ordered the following so far
Catvos 4" black lift with Rhino Axles
EMPI boots for the axles
New ball joints/wheel bearings
QSC Primary, STM Secondary, 50/40 helix black spring
LTE slip on Exhaust
Custom cutout radiator cover
Performance ATV snorkels (which I will be re-doing the risers)
8" Memphis Marine speakers, SA-4.50 amp, and bluetooth adapter
Can-Am BRP rear seat (from dealer)
31 S/W Origional outlaws (NOT MAXXIS...I paid extra to get an OG set)
MSA M20 Kore rims
1.5" Wheel Spacers
Should be a fun buildup...I did similar to my renegade, pictures are floating around somewhere.
nice !